PICCOLO MONDO ANTICO ... il Bed & Breakfast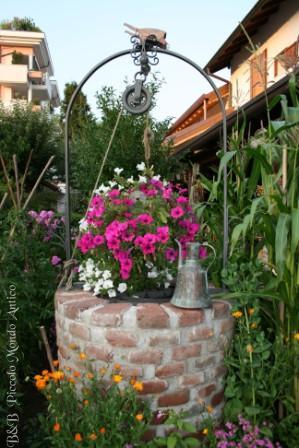 B&B "Piccolo Mondo Antico"
Codice Identificativo: 012042-BEB-00001
è prima di tutto la nostra casa, una vecchia e caratteristica abitazione lombarda, recentemente ristrutturata, dalle pareti bianche e dalle finestre di legno chiaro finemente lavorate.
Nelle belle giornate di primavera ed estate potrete godere del nostro porticato, che si affaccia su un ampio giardino sempre fiorito, e che ospita la nostra passione per le arti e i mestieri di una volta (….da qui il nome "Piccolo Mondo Antico").
Un angolo di serenità e pace, a pochi passi dal centro cittadino, che abbiamo deciso di aprire a quanti, per turismo o per affari, sono alla ricerca di un'alternativa al soggiorno in albergo e desiderano fruire di un'accoglienza familiare unita al comfort e all'intimità di un ingresso indipendente per… sentirsi come a casa.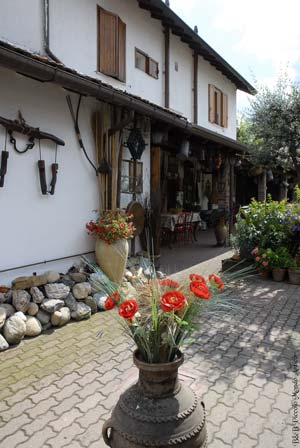 B&B "Piccolo Mondo Antico"
"Piccolo Mondo Antico" is first of all our house, an old typical house, recently restored in order to give you maximum comfort…you will recognize it at first glimpse due to its whitewashing and light-coloured-wood windows.
During Spring and Summer you can enjoy the outside with a creative fully flower garden and here you can have a first idea of our passion for ancient arts and crafts  (…that's why literally "little ancient world" – Piccolo Mondo Antico).
At "Piccolo Mondo Antico" B&B you can find a warm, familiar and simply place together with a very cheap accommodation, but you will never miss comfort and privacy thanks to our independent entrance.
But most of all, we would like to be a corner of peace and serenity for everyone, even if you are travelling both for tourism or business. No matter why you are here, but there are a lot of reasons for coming….feeling "like at home".